168:00:00.00

2005
TRT: 3:40
Experimental / Documentary
TMR: 13

The basics of the project: take a camera along with you for a week, record everything , and make a movie using the footage. Alan kept track of most of the hours of his week (hence the 168...) and figured out where all his time went. During that week (late July, 2005), Alan worked at his jobs at Best Buy, Bent Image Lab, and on Super Atomic TV, spent time at home on bills, chores and pugs, went to class and worked on projects, and shot the bluescreen scene for The Jedi part 6. This movie showcases it all in a single-shot sort of way, and at the end shows just how much time he spent sleeping. Not much, surprisingly. The soundtrack features a song by synthpop band Freezepop.

Full Credits




AWARDS
2006 Mid-Valley Video Festival
·Director's Choice
·Touring Selection
·Festival Selection





COMMENTARY

This one took me quite a while to figure out, as far as how to put it together. Sort of like assembling a documentary. I wanted to show everything I did during that (fairly typical) week, without it being depressing or whiny or whatever. The song seems to help, adds a supposed sense of fun. As do the shots of the pug puppies.

-Alan Winston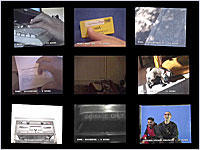 Everything at once...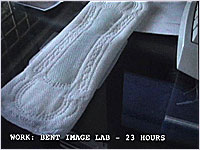 Maxi-pads of joy...

Lulu pug

Zasu pug